Annual review and planning workshop with key ministries and UNDP representatives
2017
AVCB II Project in collaboration with the Local Government Division (LGD) organized an Annual Review and Planning Workshop from 30 November to 2 December 2017 in Habiganj, Sylhet. The event was inaugurated by Mr. Iqramul Haque, Additional Secretary, LGD & National Project Director, AVCB II Project while Mr. Emdad Ullah Mian, Joint Secretary (UP), LGD was present as special guests. The workshop accommodated thematic discussions like Management Information System (MIS), target versus achievements and scope of areas of getting support from various ministries to achieve these targets. At the end of the workshop, a multi-year plan from 2018 to 2019 was developed.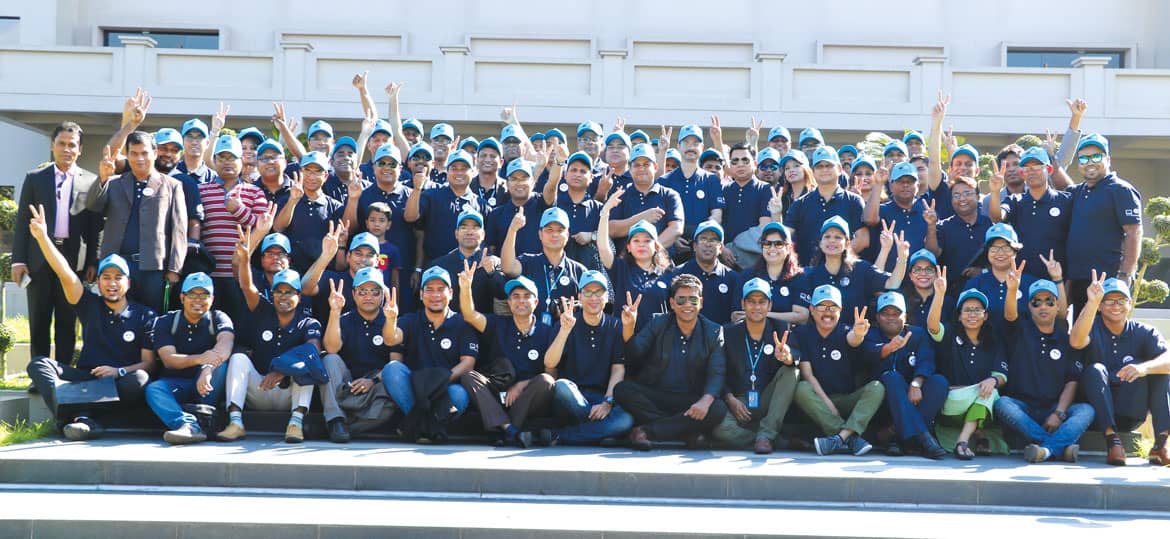 Mr. A.H.M Habibur Rahman Bhuiyan, Joint Secretary, Ministry of Law, Justice and Parliamentary Affairs, Mr. Abdur Rashid, Joint Director, NILG, Mr. Mashud Ahmed, Joint Secretary, Mr. Liakot Ali, Joint Chief, Mr. Saifur Rahman, Assistant Chief, Dr. Syeda Naushin Parnini, Senior Assistant Secretary, Mr. Golam Md. Baten, Assistant Chief (Planning), LGD, Mr. Saiful Islam, Deputy Director, IMED, Mohammad Habib Ullah, Senior Assistant Secretary, Ministry of Finance and 27 Deputy Directors Local Government (DDLGs) from project areas, representatives from UNDP and AVCB II project team took part in the event.
Mr. Iqramul Haque, National Project Director (NPD) welcomed all the participants from government, UNDP Bangladesh, district staff and Project Management Unit (PMU). He mentioned that during the Pilot phase, AVCB Project covered 351 unions while AVCB II works in 1,080 unions for activating village courts and we should plan further to ensure VC services and facilities across the country.
Ms. Shaila Khan, Advisor, Business Development and Assistant Country Director of UNDP Bangladesh emphasized on coordinated Management Information System (MIS). She remarked UNDP should build coordination and cooperation among the projects, government and other stakeholders for MIS. She also reiterated on organizing divisional quarterly meetings with DLGs and other stakeholders for reviewing progress regularly.